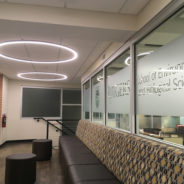 We designed renovation for spaces on three floors in this ca. 1915 brick bearing wall building on Cook Campus. Some were lightly renovated, others only partially, still others were fully gutted. The images are of the finished main offices for the School of Environmental & Biological Science (SEBS). This space is a blend of private, semi-private and open offices, and includes closed conference and open small gathering spaces in this nearly 8000 SF renovation. Waiting area outside the offices is open to the main entrance lobby....
read more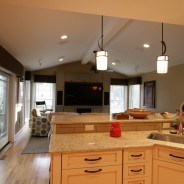 This project included the complete renovation of a kitchen and family room to better serve the needs of the owner. New larger windows were installed in the corners of the room to provide expansive views to the rear yard and enable the family room to be transformed into a film screening room at a touch of a button. Automatic black-out shades and state of the art audio/visual components create the ultimate viewing experience. shades up shades...
read more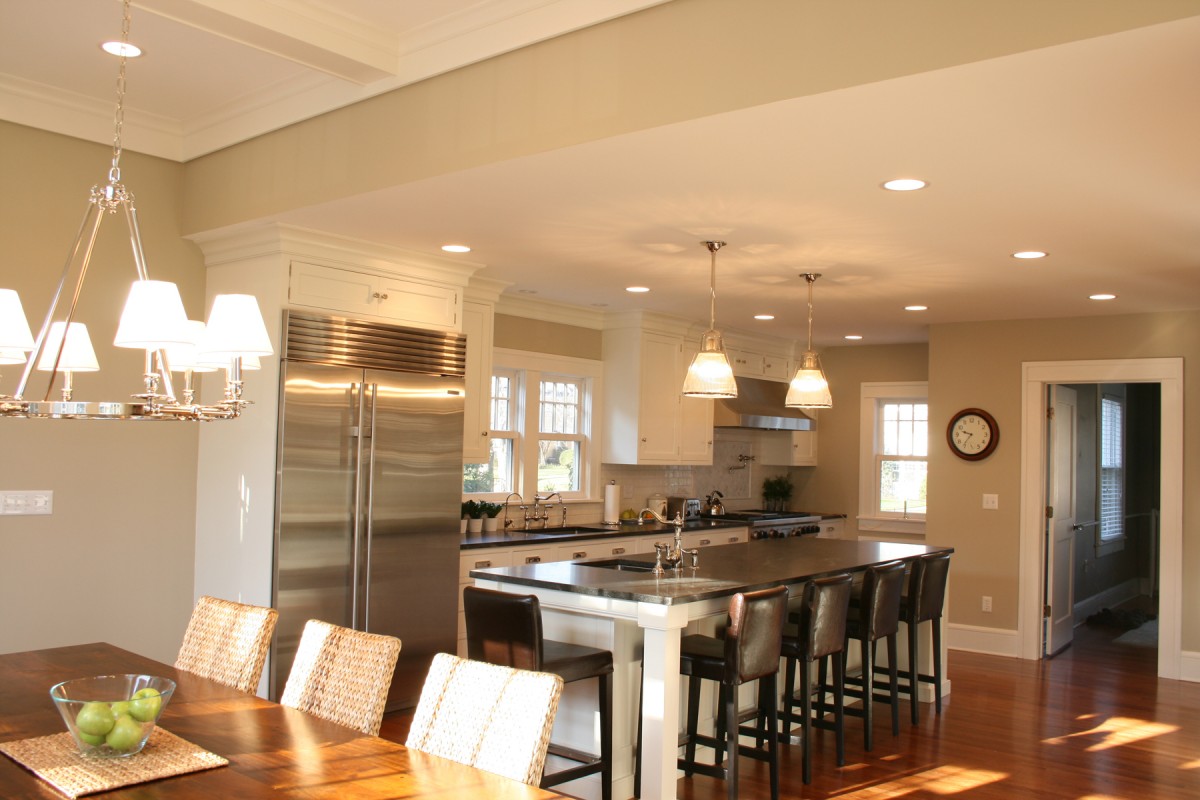 A gracious kitchen & family dining space was added to this beautiful Dutch Colonial home perched on a tree-lined street in Westfield, NJ.  Its grand scale compliments the first floor living areas and generous entry hall. The new kitchen provides everyday eating, room for two (or more!) cooks, and plenty of space for a crowd. We also designed a new rear entry/mudroom, laundry room, powder room, and improved the access to the basement as part of this renovation....
read more
Our relationships with clients in NY, NJ & PA have taught us a few things – here are the top six: Click to read or use the scroll on the right.
read more
De Biasse & Seminara Architects will once again be participating in this year's New Jersey CANStruction event. Architects, engineers, designers, contractors, students, and local community members to build imaginative sculptures mostly out of canned food. All the food that is used in CAN-structing the sculptures for the competition will later be donated to the Community Food Bank of NJ. The theme of the competition this year is Forms of Communication. If you received an individual email from us then you are in the select group of...
read more