New Campus Hospital, Liberty Corner, NJ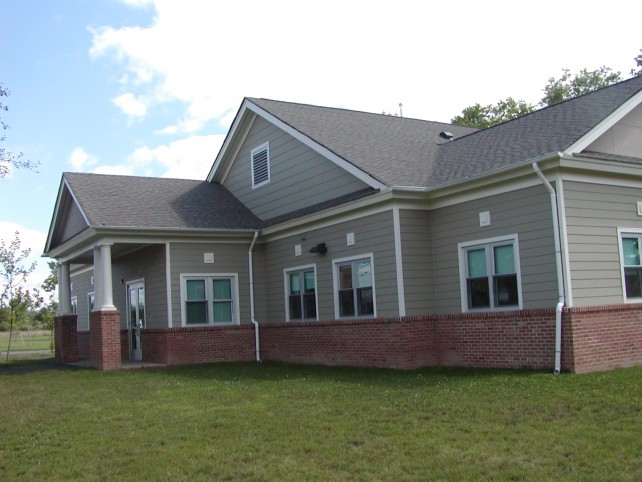 This residential school for troubled boys was in dire need of updated medical facilities for students and staff. We worked closely with the school's building committee members to develop a plan and aesthetic to meet the regulations of the Joint Commission on Accreditation of Healthcare Organizations (JCAHO), NJ Department of Health (DOH) & DCA, as well as campus standards for building security and safety, all within the budget established by the Trustees.
The program includes as 8-bed inpatient wing, Nurse Station, Pharmacy and an Outpatient wing with treatment, examination, and doctor office spaces.
Materials chosen for durability and affordability include brick veneer and fiber cement exteriors, a steel truss roof structure, and aluminum windows and entrances. We obtained municipal site plan approvals as well as all State Health Care Plan Review unit approvals for this work.