Lake Cove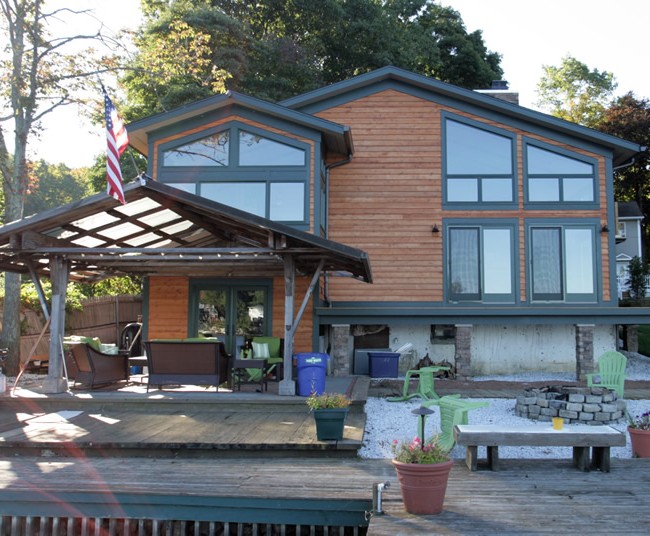 When the owner found this home on a NJ lake, she immediately fell in love with the property. It's located in a cove near a marina that stays calm and peaceful in the summer months, a rarity at this popular lake.
The house, on the other hand, had undergone several ill-conceived and poorly constructed renovations that obstructed many of the picturesque views of the lake and created several dark interior spaces.
To get the house she wanted on the property she loved, the owner knew she would need to make some significant changes to the existing structure. But she was also working within a tight budget, which meant designing and building a completely new home was out of the question. To keep within the budget, we utilized as much of the existing structure as possible to renovate the home in a way that would make better use of the property and bring more light into the house.