Elementary School Skylight, Jersey City, NJ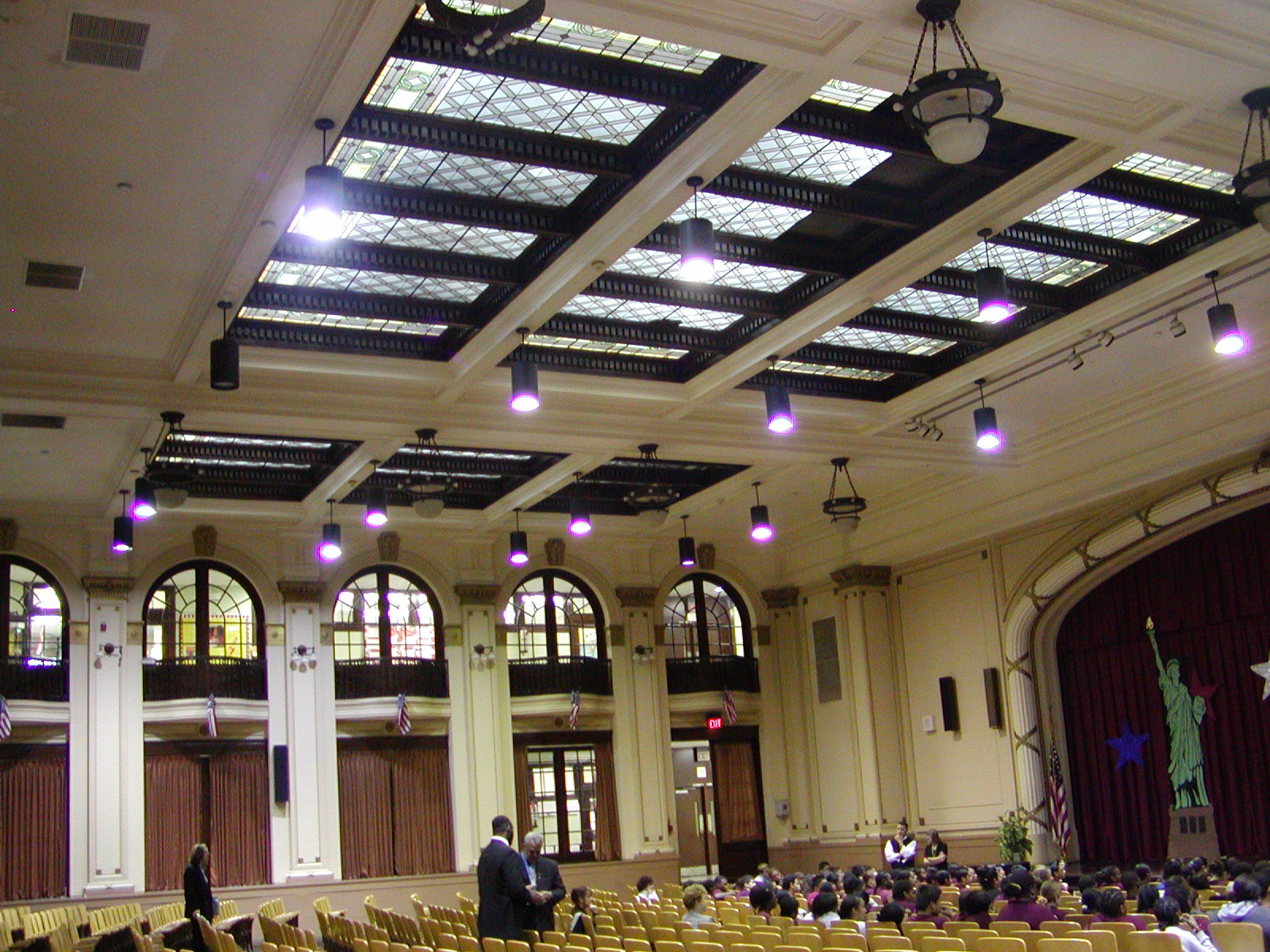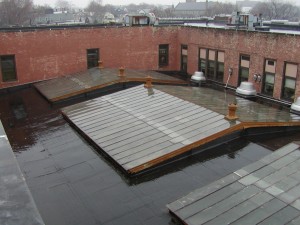 This early-20th century Elementary School was one of five schools in our contract. We were to provide validation of the scope of work, and design remedies to address a number of items, including deferred maintenance projects.
This school's auditorium includes a skylight which provides back-lit day lighting for original stained glass inlays that adorn the ceiling over the audience seating space. Part of our work at this school involved replacement of monumental skylight system including shading. We also assisted in coordination of the stained glass repair work.
The existing original skylight system was leaking and causing consequential damage (in the form of falling plaster and glazing, plus structural water damage and mold growth) at the auditorium ceiling below. The system consists of a large main skylight (23' x 19') flanked by two smaller width (11' x 19') modules in the roof of the first floor auditorium .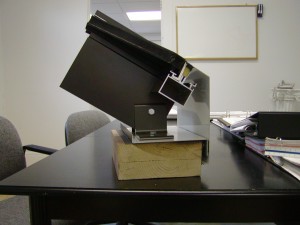 In concert with the school staff, we developed a complete plan for restoration and replacement of the damaged stained glass panels, installation of new roofing, drainage, skylight and shading systems. The stained glass panels were removed and restored off-site while the skylight removal and replacement took place. The skylight system incorporates new thermally-broken aluminum framing and coated glazing, minimizing thermal transmittance, heat loss, and solar gain. Electrically operated shades control light transmission during daytime performances and are integrated into the stage lighting and proscenium controls area. The staging and access to this interior courtyard was achieved through craning materials over the adjacent classroom spaces and corridors.
This work maintained the architectural integrity of the existing public space, while creating a more energy-efficient, healthy and safe environment below.
Click an image below to see an expanded version.