Elberon Train Station, Elberon, NJ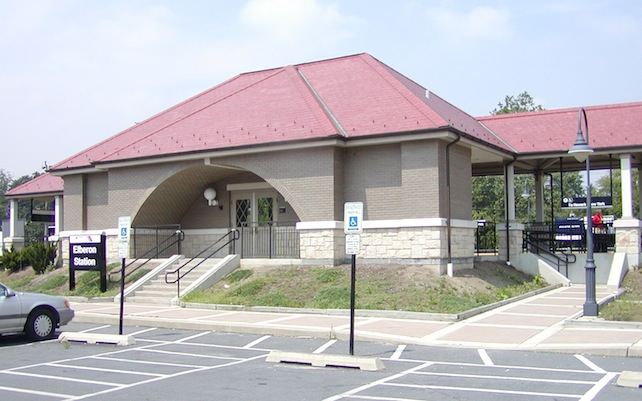 The 19-th century station building that originally occupied this site was destroyed by a fire shortly before completion of its restoration work. The tiny hamlet of Elberon had lost a landmark.
We presented several design alternatives to NJT, a design was selected, and implemented through a multi-disciplined construction document package, released for Public Bidding.
Even though this was not an historic structure, the NJT standards established for historic stations were utilized in areas of lighting, intertrack fencing and signage.
A custom wood and steel truss roof system was utilized for the station building and canopies. The roofing shingles are of simulated slate. In a reference to the historic former station building, authentic divided light, diamond muntin pane glass is used in the windows and doors. Also, the exterior walls are of brick and a stone veneer that is similar to the stone of the original building. A recessed, brick barrel vaulted, street-side entry fronts upon the passenger drop area. Durable quarry tile covers the floor in the building. The structural system of the canopied platforms are extensions of the station building architecture, integrating the platform lighting system within the compression ring of the truss.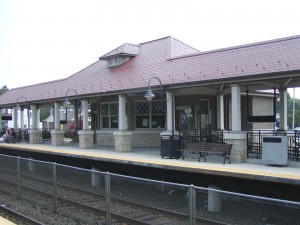 The system marches through the passenger waiting area bay window, the transoms providing a view of the custom wood trusses from the interior.
The structure accommodates mechanical and barrier free toilet facilities, as well as a passenger waiting room and ticket purchasing facilities. The bay in the waiting room, overlooking the platform, affords a view down the track for the expected train.