Church Addition, Bridgewater, NJ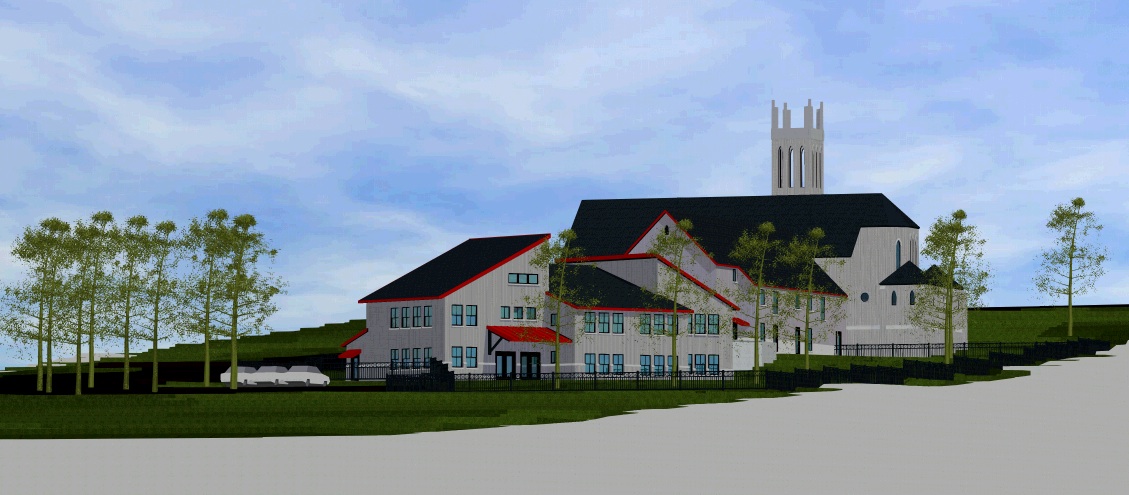 We were charged with the task of creating an Episcopal Montessori environment on this 5 acre campus. The school uses the entire first floor of the church's religious education wing as well as the Undercroft (the church social space) for their Monday through Friday activities. A lot of furniture and equipment shuffling is performed by school staff on Friday after school to ready the space for the weekend programs, and again on Sunday evening to ready for the week. The size of the site (a zoning-density variance was needed) and the need for additional religious education space by the church required that the school facilities serve dual-duty and be able to share space with the Sunday program, while maintaining their own identity and discouraging use of weekday classroom materials by Sunday users. We developed a classroom model that was easily subdivided and zoned to allow the designated shared portion of the space to be used by the Sunday programs with minimal preparation by the School staff.

The shared-space arrangement and limiting the size of the total building also required creation of a shared entrance and stair and elevator core so that the entire facility is accessible by all (without having to leave the building and re-enter, which is the current case). The existing religious education wing of the facility is a double loaded corridor with small, narrow, inefficient classrooms on each side (12 &15 feet wide). In order to maximize the potential of the existing space – we added a corridor to the side of the existing wing and reorganized the existing space for the toddler program – resulting in the creation of two toddler classrooms designed for 14 children each. The multi-age classrooms, which require about 1200 SF each, and other support spaces (office, parent rooms, storage spaces) are arranged in a new two-story wing. Taking advantage of the existing topography, this new classroom wing is nestled into the hillside.
Two nearly identical floors with two primary-age classrooms each are designed so that all classrooms have direct access to the exterior (as required by the Montessori Method and NJ Building codes). These 30-student classrooms are arranged to be usable by the Sunday program without the extensive effort of the aforementioned weekend take-down and reassembly by school staff. Both school and church staff are looking forward to completion of the construction.