Chiropractic Office, Kendall Park, NJ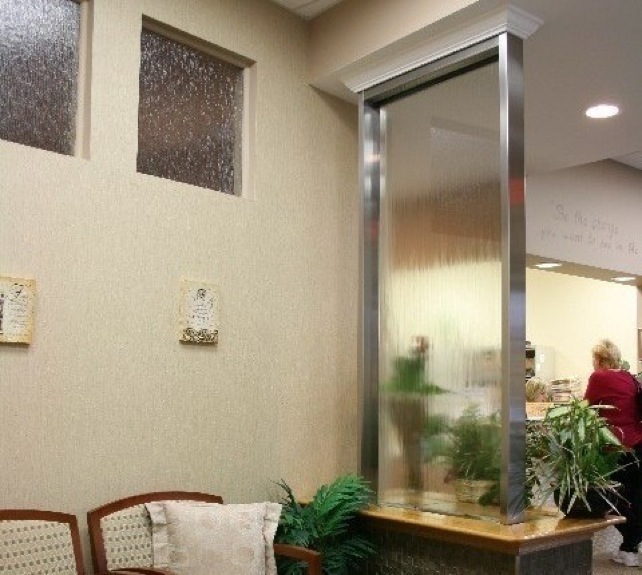 This chiropractor practices the system of Network Spinal Analysis. Network chiropractors value the reduction of stress on the body and in the mind of the patient. The doctor requested we stress this philosophy in in our design approach.
The treatment area is open and serene. Appropriate music (controlled at various locations convenient to the office workflow) as well as a soothing water feature are central features of the design. Additional insulation was proposed in plumbing walls and other areas to reduce noise transmission. The water feature is enjoyed, both acoustically and visually, throughout the interior, and serves its architectural purpose as a screen in the waiting area.
We provided complete architectural services, including: furniture and equipment layout and coordination, custom millwork design, lighting fixture selection and specification, and construction oversight.
Our coordination efforts with the owner's interior designer provide a seamless, polished esthetic of serene earth tones and textures, natural water sounds, and interior greens/plantings.