Bay Street Station, Montclair, NJ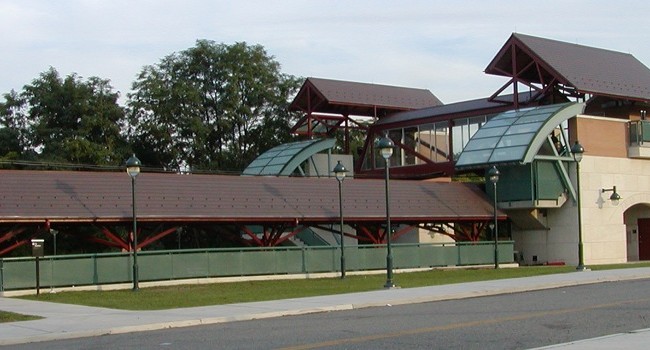 Through coordination with the Project Historical Preservationist, neighborhood site visits and public opinion input, we developed the design for this Class D station building: exterior waiting areas, platform canopies, and over-track circulation, including stairs and elevators. Materials include: custom steel columns, colored cast in place, concrete, brick and stone veneer walls, copper shingle roofing, perforated steel guard railings and flat and curved fretted glass skylights.
This project was awarded a gold medal for design excellence from the Newark Suburban Chapter of NJ AIA.
Click an image below to see an expanded version.